Where ideas
are developed.
Choose the office tailor-made just for you: from one to eight workstations, for a month, a year, or more. With the flexibility you need and the security of the all-inclusive formula.
The ideal place to start a new business or open a new office, your operating base will always be open and efficient: your virtual office is already a reality.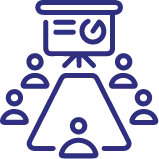 A physical place to meet and discuss, where you can talk business for two hours, for a day or for as long as you like, with whoever you like.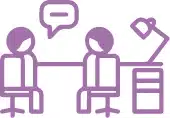 We take care of you and your business in our shared workspaces. A comfortable and creative environment where you always find new ideas and new people.
the opening days since 1987
the square meters on which our Center extends
companies we have helped grow
coffees drunk in our relaxation areas
belfiore10
more than a crossroads
Close to everything because it is in the heart of Florence. And around you there is everything you could possibly need to work and relax, travel and come back.
belfiore10 is a place made up of spaces and people, of meetings and words. For sharing ideas, making new acquaintances, advancing and enriching your business.
If you have found something that interests you and would like to know more about it, or are still looking for an idea, please fill in the form below: together we will find a tailor-made solution just for you!
Shared news, experiences and ideas. Between past, present and future